Jai Ram thanks Centre for declaring Trans Giri ST area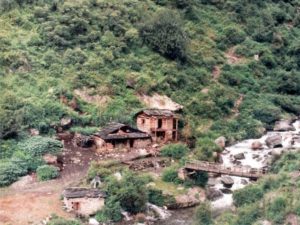 Shimla: Himachal Pradesh Chief Minister Jai Ram Thakur today thanked the Union Government in general and especially Prime Minister Narendra Modi in particular for according Scheduled Tribe status to the people of Trans Giri area of Sirmaur district.  The Central Cabinet in its meeting held at New Delhi gave its nod today.  
Chief Minister said that the Central Government had fulfilled a long pending demand of the people of Trans Giri area as the people of neighbouring Uttrakhand, with almost identical culture and topographic conditions had the same status. 
He said that this historic decision would benefit the population of over 1.60 lakh people of Sirmaur.
He said that this decision would also go a long way in preserving the rich culture and traditions of the people of the area and accelerate the pace of development in the area. 
Jai Ram said his government was always alive to the genuine demands of the people and put up this matter with the Central Government vigorously due to which fruitful results have emerged.