Jai Ram reviews Modi visit preparedness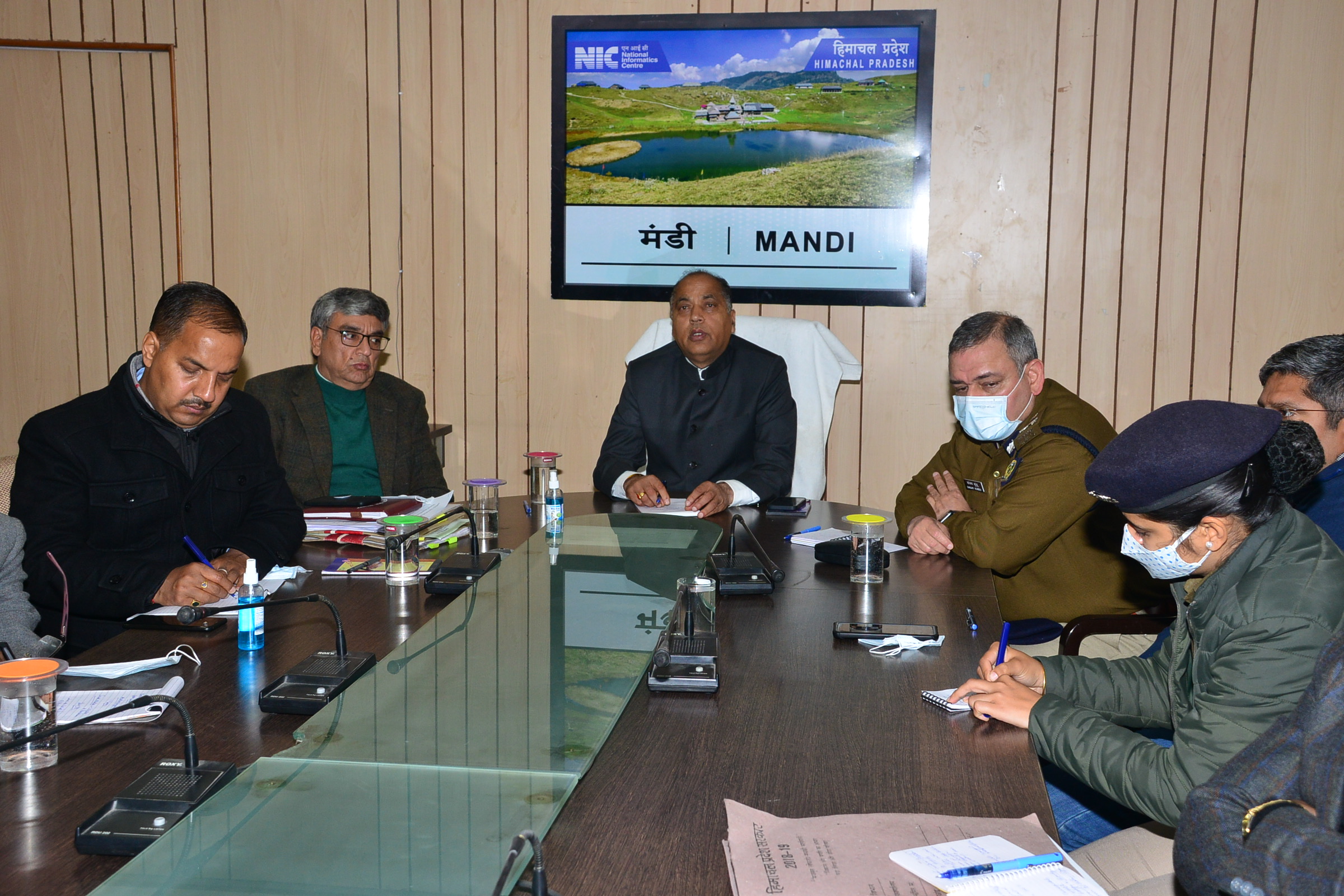 Shimla : Himachal Pradesh Chief Minister Jai Ram Thakur today presided over the meeting with senior officers of the to review the preparedness for the proposed visit of Prime Minister Narendra Modi to Mandi slated for 27th Dec.
He said adequate arrangements must be made for proper transportation of beneficiaries of various schemes to visit the event. Proper arrangements must also be made for their food and drinking water. He directed the district police must to make proper arrangements for smooth plying of vehicles, parking of buses and other vehicles.
Jai Ram said arrangements of refreshments and water should be made for the people in the buses coming from different parts of the hill state.Every bus carrying beneficiaries must be accompanied by a liaison officer and they should reach the venue well in time. 
Transport Minister Bikram Singh, while attending the meeting virtually, assured the Chief Minister that proper arrangements would be ensured for transportation of beneficiaries of various schemes to the venue of the rally.