Jai Ram lays foundation stones of 19 dev projects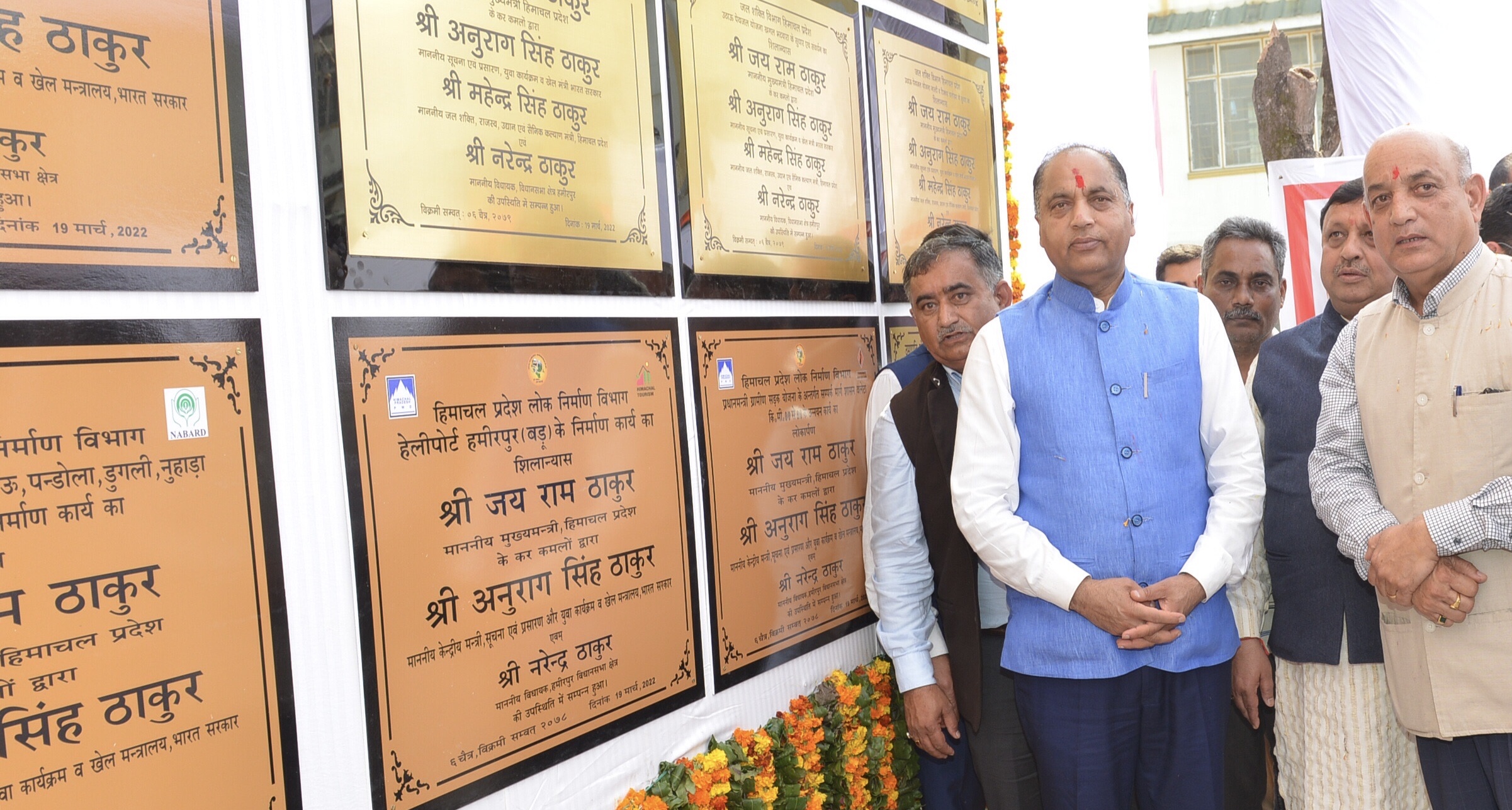 Shimla : Himachal Pradesh Chief Minister Jai Ram Thakur today inaugurated and laid foundation stones of 19 developmental projects worth Rs 165 crore at Lambloo in Hamirpur assembly constituency of Hamirpur district.
While addressing a public meeting at Lambloo in the Constituency, he announced opening of Primary Health Centre and Veterinary Hospital at Lambloo, upgradation of Veterinary dispensary Taal to Veterinary Hospital and upgradation of Government High School Pathiyan to Senior Secondary School. 
He said it was probably for the first time that developmental projects worth Rs 165 crore were dedicated to the area in a single day.  He said Rs 38.31 crore LWSS which was dedicated by him today, foundation stone of which was laid two year back would provide drinking water facilities to Dugha Panjali, Kallar Katocha, Kallar Purothan, Lambaloo, Bhari Bhelara, Kangroo Gasota, Bhalla Jamali Mandir and Thana Gummer villages.