Jai Ram invites Tatas to invest in Himachal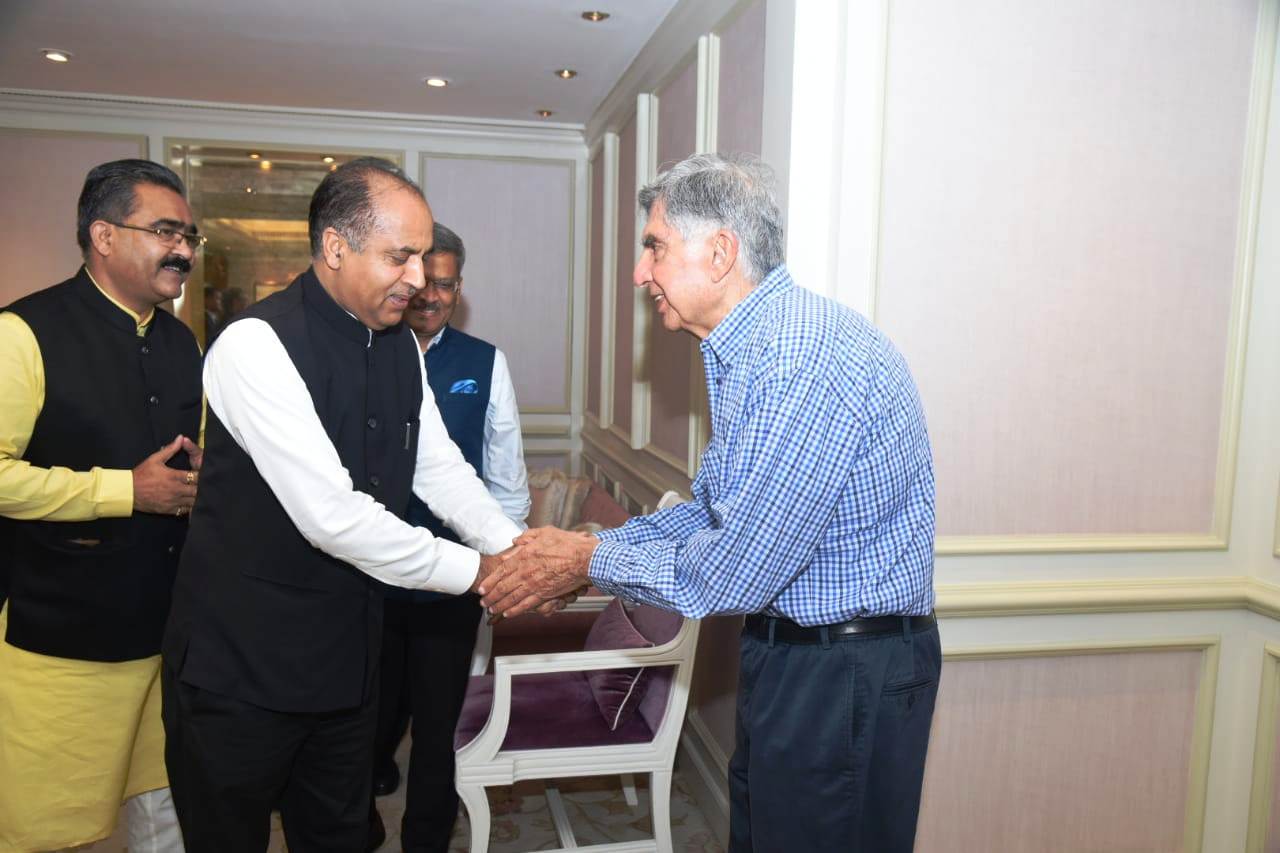 Shimla : The Himachal Chief Minister Jai Ram Thakur called on Chairman of TATA Trust, Rattan Tata at Mumbai Thursday as part of the outreach activity for attracting investments to the state.
The Chief Minister requested the Tata Group to consider exploring investment avenues particularly in the areas of tourism, IT and electric vehicle manufacturing.
Jai Ram said that since the transport sector is witnessing a major shift from diesel and petrol vehicles to electric vehicles, there is immense scope for manufacturing of electric batteries.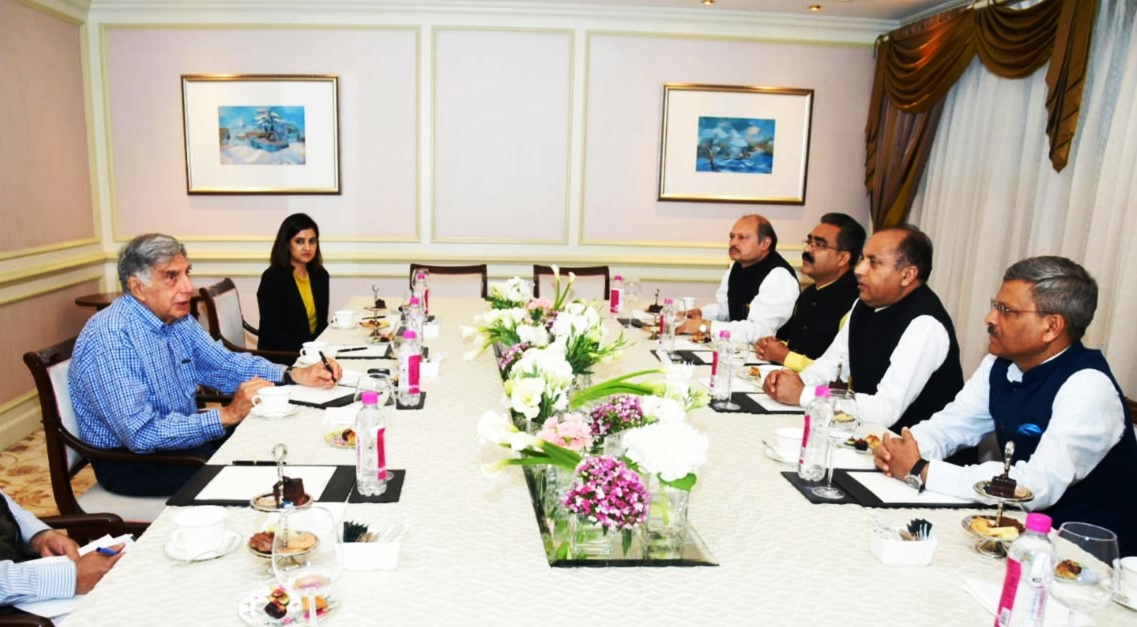 He invited the TATA Group to invest in this sector in strategic locations like Baddi, Parwanoo and Nalagarh as these places are situated nearer to railway heads.
He said that state government is providing all basic facilities to the potential entrepreneurs like availability of land, uninterrupted electricity supply and responsive administration.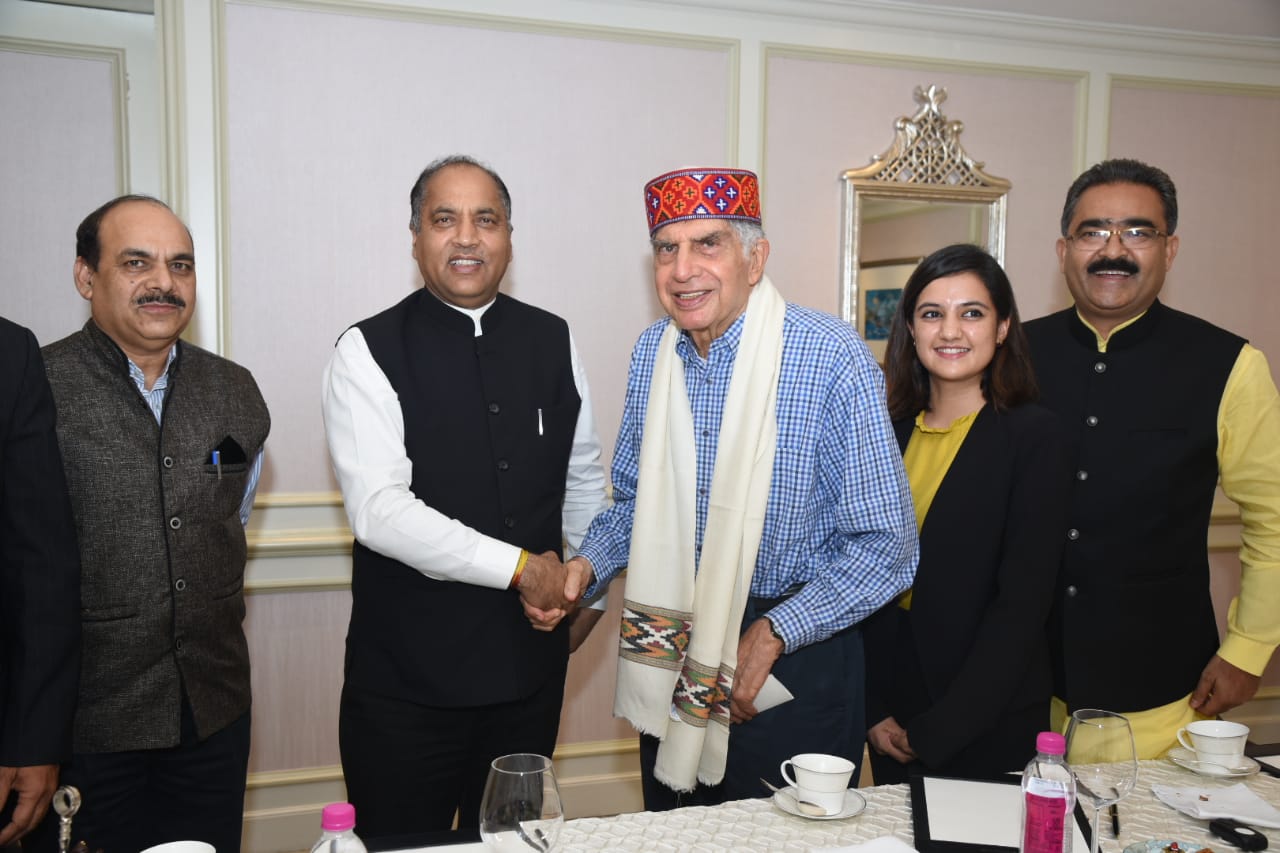 Rattan Tata assured that he would ask Chairman of Tata Sons to constitute a joint taskforce with the Government of Himachal Pradesh to explore the investment possibilities before the main event scheduled for the month of November. He also assured that Tata Sons would definitely consider investing in some of the mutually beneficial sectors.