India rescues two Czech brothers in Ladakh Himalayas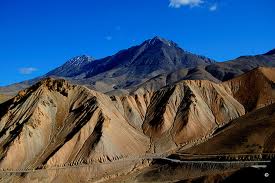 New Delhi : Two Czech nationals have been rescued by Indian helicopter pilots in the high Zanskar ranges of Ladakh , Jammu & Kashmir , an official said Monday .
Authorities received a distress call from these two trekkers after they were critically injured in a fall .
Pilots of the Leh based Indian airforce helicopter unit evacuated the two men Lucas and Tomas Pfeifer .
The two brothers were brought to safety at Leh. Both are receiving medical treatment .