Himachal & NIFT ink incubator pact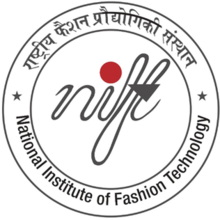 Shimla The industries department and National Institute of Fashion Technology (NIFT) campus Chheb, district Kangra today signed a memorandum of understanding to assist empanelled incubator,host institution for setting up incubator to establish ecosystems for innovation projects and start ups to help the entrepreneurial ventures.
The NIFT is a state-of-art centre having AI lab and ARVR lab facility which would help the young entrepreneurs to experiment with their ideas. This is 12th incubation centre being set up in Himachal Pradesh.
The MoU was signed between Director, Industries department Rakesh Kumar Prajapati and Director, NIFT, Chheb campus Aakash Dewangan .
A Spokesperson of the Industries department said in order to support and promote untapped creativity of the individual innovators, the government has formulated a scheme for providing support for startups,entrepreneurial and  managerial development of small and medium enterprises through these incubators.
The scheme envisages forging linkages for innovators with important constituents of innovation chain so as to leverage the available know-how, expertise, facilities and infrastructure in such institutions.
He said the state government has agreed to support NIFT, Chheb and the host institute would undertake business incubation as entrepreneurship development activities as per the provision of startup policy and guidelines.
The activities of empanelled incubator will include handicraft, bag designs for bags, leather, jewelry, furniture, pottery, fashion garments, toys, apparel production and designing, bamboo craft and wood processing.
NIFT has students from PAN India whose creativity would be tapped through the startup scheme being implemented in the State. There is an excellent team of professors at NIFT to handhold, incubate and market the products and services of startups.
He said the empanelled incubator will be offering not only space but also access to technology support, business mentoring, network creation and translation of business ideas suitable for new venture.
The incubator will also be nurturing new ideas and industries to support them in their entire life cycle till the same is turned into a commercial enterprise. They will also establish tie up with appropriate industries and e-commerce ventures to market the products of these start-ups.
Those with innovative ideas in the above mentioned fields can apply online at www. startuphimachal.hp.gov.in  to register their ideas online for further processing.