Himachal house is now paperless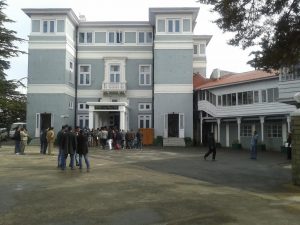 Shimla :By automating day to day functioning the Himachal Pradesh legislative assembly has become India's first ever high-tech legislative assembly to use touch screen e- notebooks instead of paper.
"There will now be no manual paper laying in the assembly as touch screens have been installed for viewing replies of questions,bills and other business," BBL Butail , the Himachal vidhan sabha speaker said here Monday.
"E-voting facility on any event using touch screens and video panels will be done. Start and end time of all events and members in discussion is digitally recorded," Butail said.
Digital video recording, web streaming and video conferencing has also been started.
There is no manual communication of papers between the state assembly and government departments. All replies, bills and other papers are received online.
E-books will have daily list of business and all associated papers, like bills, committee reports and annual reports.
Even the press gallery will have these computer screens installed .But handwritten notes may be sent and received between the speaker,ministers and secretaries.
"Until now Rs 5 crore was being spent every year on paper to run the house proceedings.So we save 6096 trees from felling," the speaker said.
The Rs 8.12 crore pilot project has been sanctioned by the union electronics and IT department. Technical support is by national informatics centre(NIC).
The Himachal assembly has 68 members(MLAs).The monsoon session starts on Aug 6 and will have 15 sittings this time.