Himachal growth rate 6.2 per cent this fiscal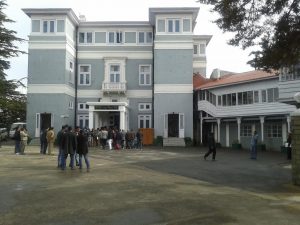 Shimla : Himachal Pradesh's economy is likely to achieve a growth rate of 6.2 per cent in the current fiscal, a touch better than last year but much slower than two years ago when it grew by 7.3 per cent .
The state chief minister Virbhadra Singh tabled the economic survey in state assembly here Thursday . It says at current prices the GSDP is estimated at Rs 73,710 crore as against Rs 64,957 crore a year ago.
The per capita income has witnessed an increase of Rs 11.6 per cent and has gone up to Rs 83,899 . This fiscal year it is estimated to be Rs 92,300 .
Food grain output is expected to fall slightly this fiscal to 15.16 lakh metric tonnes from last time's 15.68 lakh tonnes . Agriculture generates 15 per cent of the total GSDP .
The fruit output went up to 8.24 lakh tonnes as compared to 5.56 lakh tonnes in 2012-13 . Apple accounts for 89 per cent of the total fruit production .
Growing off-season vegetables has also picked up . It is anticipated that the output will be 13.80 lakh tonnes in the current fiscal .
VAT collection in the hill state is Rs 2728 crore , which is 69 per cent of the total revenue collection of Rs 3971 crore .
Blessed with a fifth of the country's hydro-electricity so far Himachal has only managed to tap around a third of this potential at 8432 MW .
Tourism is given high priority in the state .There are now 2769 hotels in the state having a bed capacity of 61,497 beds . There are also 500 home stay units in rural areas with a capacity of 1350 rooms.