Himachal gets big raise from 14 Fin Comm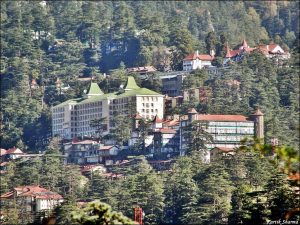 After getting a raw deal last time the Himachal Pradesh government is glad with the 14 th Finance Commission's award.The revenue deficit grant has been doubled from Rs 21,691 crore to Rs 40,625 crore.
This award is second highest among deficit states after Jammu & Kashmir.It is expected to give a lot of relief to the state government which is currently reeling under a debt of Rs 31,000 crore.
Officials say the 13 th Finance Commission had raised the award by 50 per instead of the average 123 per cent which was a loss of Rs 10,750 crore to the state.
The official said the devolutions for the next fiscal year would now jump to Rs 8009 crore which is higher than the total devolutions of Rs 7889 by the previous commission.
The entitlement of RDG of the previous award for current year had also tapered off to a mere Rs 406 crore.The RDG share has risen to 20.90 per cent from 15.23 per cent.
The total tax devolutions last time was Rs 11,328 crore which has now gone up to Rs 28,225 crore.
Besides,Himachal will also get grants for local bodies and disaster management.
Chief Minister Virbhadra Singh said Himachal's award was better than neighbouring Punjab and Uttarakhand.
Virbhadra called the Chairman of the commission Y.V. Reddy and thanked him for the award.