Himachal court asks for report on 'gunda tax'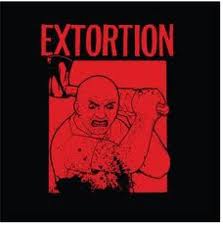 Shimla : The  police chiefs of Kangra , Una and Sirmaur districts in Himachal Pradesh have been ordered Friday by the Himachal high court to find out if the so called 'gunda tax' or  extortion of money was being carried out of miscreants .
The three district police chiefs have been asked to investigate and submit a status report to the court .
The order was passed by chief justice Kurian Joseph and justice D C Chaudhary after  S.C.Aggarwal moved a petition against the illegal collection of money .
The court said if there is collection of money by show of muscle, it is illegal and would lead to disorder in society.
The court directed the SPs and SDMs of Kangra, Una and Sirmaur districts to continue the vigil and take strong measures to prevent such organised crimes .
So that a message is sent in their districts that such activities will not be permitted at any cost.
The court has directed the SPs of Kangra , Una  and Sirmaur to be remain present before the court with the status report on the next date of hearing on 18 June .