Himachal and NABARD discuss dev projects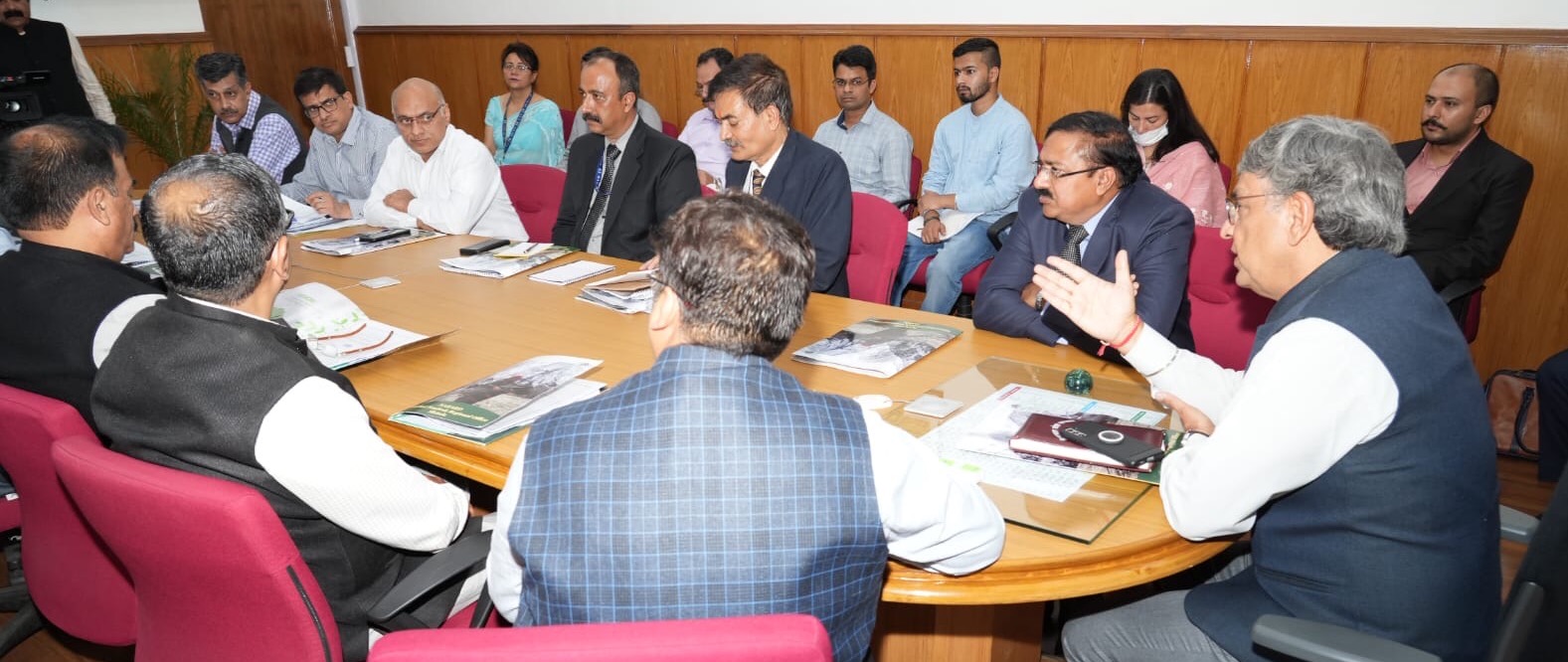 Shimla : The Himachal Pradesh government and NABARD today discussed various ongoing developmental projects under National Bank for Agriculture and Rural Development (NABARD) in the hill state.
During the year 2021-22, the ground level credit flow to priority sector was Rs 20260 crore whereas the credit flow to agriculture sector was Rs 8855 crore under NABARD.
In the year 2021-22, the achievement made by NABARD under annual credit plan remained 77.98 percent.
As many as 4.36 lakh farmers have been covered under Kisan Credit Card (KCC) in the state and a target to cover more five lakh farmers under KCC has been set. Rs. 7296 crore loans have been disbursed as crop loan in the state and estimated credit potential for the year 2022-23was Rs 29172.00 crore. The sanctions have increased from Rs. 510 crore in financial year 2017-18 to Rs 1134 crore in financial year 2021-22 for the state.
In 2021-22, about Rs 1134 crore have been sanctioned under Rural Infrastructure Development Fund (RIDF) for various developmental projects including setting up of poly-houses, ropeways and sewerage projects.
The Chief Secretary Ram Subhag Singh asked the officers of the various department and NABARD to look into the constraints in credit flow to agriculture sector. He also asked to take effective steps to strengthen Primary Agricultural Credit Societies (PACS) and Primary Weavers Cooperative Societies (PWCS) in Himachal Pradesh.
Principal Secretary R. D. Nazeem, Principal Secretary Bharat Khera, Secretary Amitabh Awasthi, Secretary Ajay Kumar Sharma, General Manager, HP Regional Office NABARD Sudhanshu K.K. Mishra, Special Secretary Rakesh Kanwar and other senior officers of various departments were also present in the meeting.