Has Himachal summer 2013 set in the hills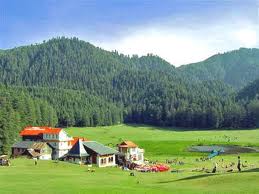 Shimla : The mid hills of Himachal Pradesh perhaps had the first warm day of the season as spring appeared to give way to summer, even as the higher hills continued to be cold Sunday .
 The state capital Shimla recorded the warmest day so far of the season at 26.5 celsius five notches above normal followed by warm night at 17.4 C also five notches above normal .
 Solan had a high of 32.2 C ,while Dharamsala in the Kangra valley was 30 C . Kullu airport was 27.5 C .
Una was the warmest at nearly 40 C .
 But it was a chilly day in the tribal belt of the state with Kalpa in Kinnaur recording a high of only 14.4 C  some five notches below normal .
 The weatherman has forecast mainly clear skies till for the next few days  .