Guchi selling Rs 15,000 a kilo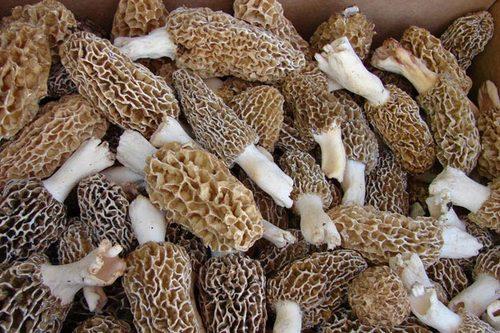 Shimla : Those who took the risk of saving guchi mushrooms since spring this year are reaping huge profits as prices have almost doubled.
While a kilogram of dried guchi mushroom was fetching Rs 8000 to Rs 9000 in spring fairs in Himachal Pradesh. Six months later guchi is fetching Rs 15,000 a kilo in autumn fairs.
Guchi mushroom prices have been stagnant for the last few years. But the sharp rise in prices this time will encourage people to look for guchi which sprouts in the wild in early spring.
The ideal conditions for this wild mushroom to sprout is wet, cold and thundery weather.It takes a lot of effort to find this rare mushroom.
The demand for guchi is big in the hotel industry. The rare guchi mushroom is not only a delicacy but is also considered highly nutritious .