Governor honours Padma Shri Vidyanand Saraik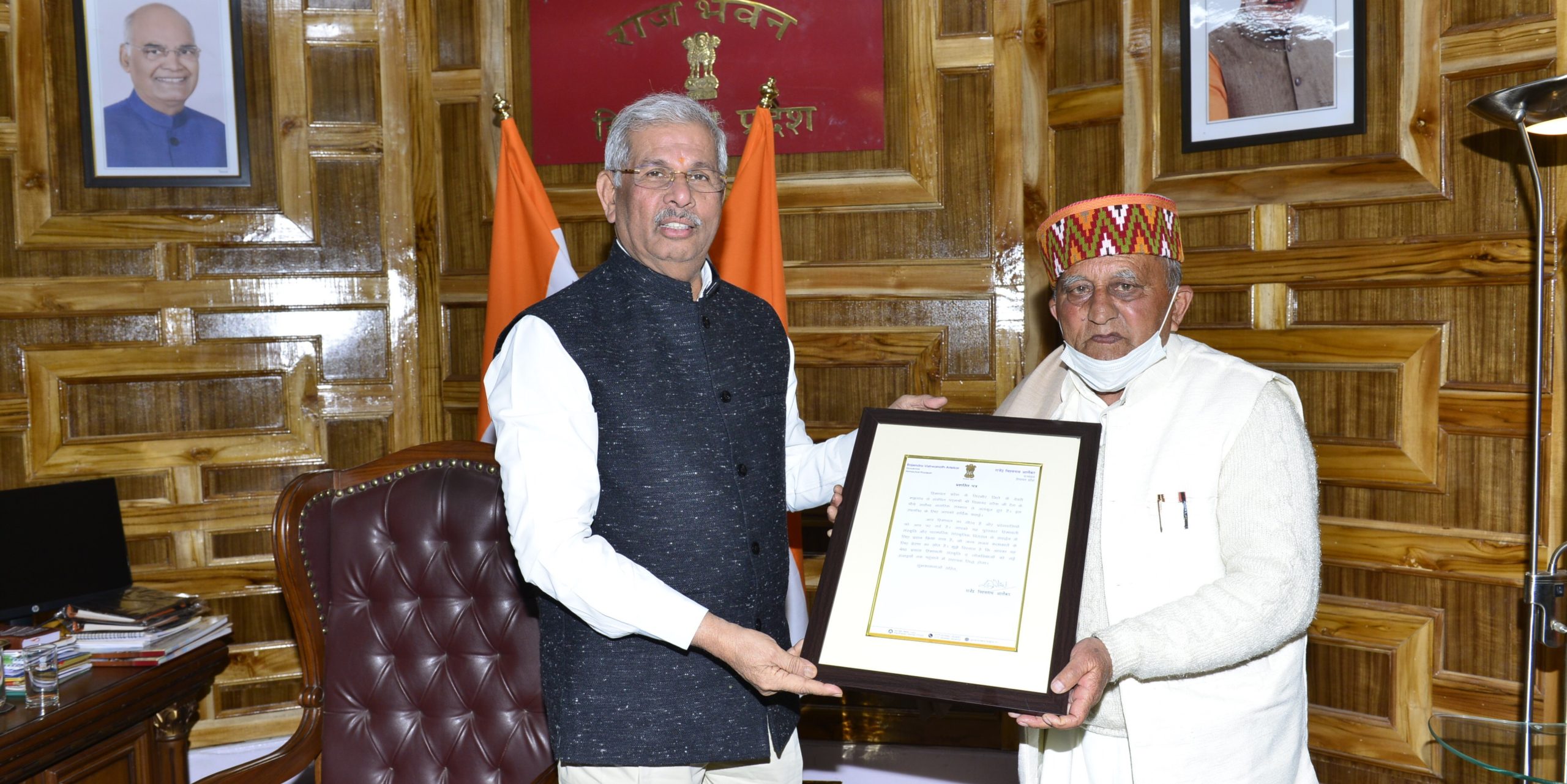 Shimla : Himachal Pradesh Governor Rajendra Vishwanath Arlekar today honoured Vidyanand Saraik, who was recently conferred with Padma Shri, the country's fourth highest civilian award at Raj Bhavan.
The Governor invited Saraik along with his family for lunch at the Raj Bhavan. He was honoured with a citation, Himachali shawl, cap and
Governor Arlekar said it was a matter of pride for the people of the state that Vidyanand Saraik has been conferred with the Padma Shri award. He has done a commendable work to preserve and promote the rich culture of the state and traditional cultural heritage of Sirmaur. He expressed confidence that his tireless efforts would take Himachali culture and folklore to new heights. This award will become a source of inspiration for other creative artists and will infuse new energy and vigour in them.
The Governor said that his work has been appreciated by the entire country. His effort is to establish a music college in Himachal so that this tradition can be carried forward.
Vidyanand Saraik expressed his gratitude to the Governor and said that a society and country progresses only when it values its rich culture.
He discussed the simplicity and contribution of former Chief Minister Yashwant Singh Parmar in the preservation of culture. He said that it is because of his inspiration that he has moved forward in this direction.