Gorton Castle watchmen did not see fire !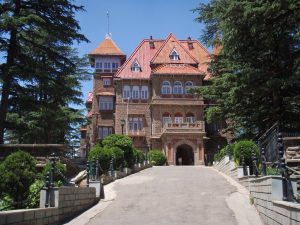 Despite watchmen present in Shimla's Gorton Castle the fire was first seen by a taxi driver parked around the old ISBT on the night of January 28 .
A report prepared by Shimla deputy commissioner's office says the cause of the fire was an electric short circuit in the majestic British era heritage monument . This was confirmed by the forensic lab at Junga .
At the time of the fire on the night of Jan 28 two watchmen were present inside the building and one security guard was posted at the entrance .
But it was a cab driver who spotted the fire and telephoned the fire department .
The fire dousing team had to break the locks of the gate and then search of the hydrants with great difficulty .
Vehicles parked in a disorderly way in the building parking area were also a hindrance and caused further delay . These vehicles had to be physically shifted to let in the fire tenders , the report says .
The Gorton Castle houses the Indian accountant & auditor general's office . The fire damaged the top two floors of the building which had over 60 rooms .