Food quality checks at HRTC stoppage dhabas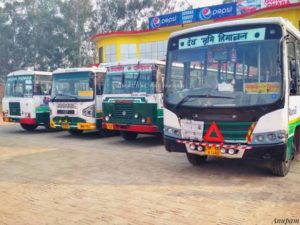 Shimla: According to feedback received from passengers regarding poor food quality in few dhabas and restaurants as notified by the HRTC, the Managing Director, HRTC Sandeep Kumar has confirmed that directions have been issued to all the regional managers to conduct surprise checks on all the notified dhabas serving food to the passengers travelling in HRTC buses, within and out of the state.
He said that Mayur Dhaba en-route Delhi, near Ambala has been blacklisted by the department on receiving feedback of poor quality food and high rates being charged by the dhaba from the passengers.
Directions were also being issued to ensure that the dhaba owners were maintaining proper cleanliness and have displayed the rate list of the food being served.
It is the duty of the department to make sure that the people who travel in the state transport buses get hygienic food at reasonable rates as prescribed by the department, said the MD.