Efforts to make Himachal the most favoured state for investment: Jai Ram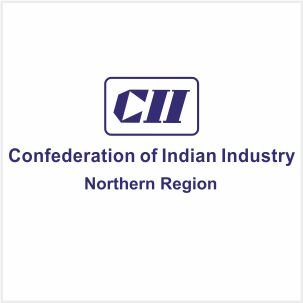 Shimla : The state government is committed to make Himachal Pradesh the most favoured state of the country for investment by providing the best possible facilities to the entrepreneurs to ensure Ease of Doing Business. This was stated by the state Chief Minister Jai Ram Thakur while addressing the annual conference, Regaining the Growth Momentum of Confederation of Indian Industry (CII) at Shimla today.
 
He said the industry and industrialists played a highly commendable and appreciable role during the Covid pandemic. He also said that the entrepreneurs not only ensured that they overcome the difficult times, but also made their contribution to provide relief to the needy.
Himachal has several plans to attract investments in the state,but the pandemic adversely affected the whole plan. He added that the state also succeeded in improving its ranking in Ease of Doing Business.
 
Jai Ram Thakur said that most the business related processes are being processed online. He said that in the present era of liberalization, it was endeavour of the State Government that there was minimal interference in the business.
Thakur said that the government has succeeded in getting approval of setting up of Medical Device Park to be built at a cost of Rs. 261 crore on 265 acres of land in Nalagarh area of Solan district.  He said that this would ensure investment of about Rs. 4000 to 5000 crores and turnover of about Rs. 20,000 crores which would generate employment opportunities to an estimated 10,000 people.
 
Jai Ran said his government has actively bid under the Bulk Drug Park Scheme of the Government of India and have sent a project report of  Rs. 1190 crore for setting up of this park on 1405 acres of land in Una district.
He said with the investment of about Rs. 8000 crores would ensure a turnover of Rs. 50,000 crore. He added that this Park would also provide direct employment to about 15,000 youth.  
He said that new Industrial area would be established in Parwanoo on 180 bigha land and additional 200 bigha land would be identified soon.
 Industries Minister, Bikram Singh thanked the CII for effectively acting as a bridge between the state government and the Industry to promote and encourage industries .