Early Monsoon arrival in Himachal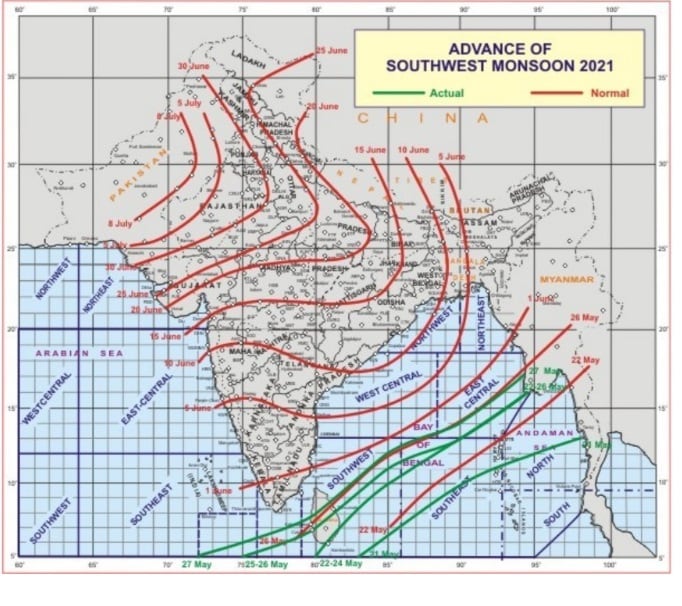 Shimla : The Monsoon has arrived in Himachal Pradesh today almost two weeks before the normal date the weather office said.
The monsoon has not only covered Himachal Pradesh but has even reached the northern most tip of the countryLadakh.
The arrival of the monsoon has surprised everybody and now remains to be seen if the rains will continue for the next few days.
Only twice in the last twenty years has the monsoon arrived earlier than June 13 the weather office said.