Chocolate heroes of the 60s : Joy Mukherjee & Biswajeet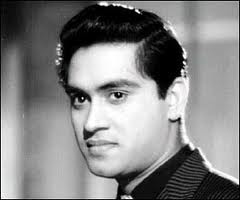 Both Bengalis , one spoke chaste hindi and the other with a slight Bengali accent , one slightly built the other tall and well built .
But above all both Joy Mukherjee and Biswajeet will be remembered as the chocolate heroes of the 1960s hindi cinema.
And this MP 3 collection by Saregama brings out the best songs on screen of both the men . Almost all the songs are sung by the great Mohammad Rafi .
Beqarar Kar Ke Hamen Yu Na , Bahut Shukriya Badi Meherbani ,Humdum Mere ,Tum Akele To Kabhi Baag Mein , Aa Gale Lag Ja , Dil Mera Aaj Kho Gaya Hai Kahin .
Na Jhatko Zulf Se Pani , Tera Husn Rahe Mera Ishq Rahe ,Humdum Mere Maan Bhi Jao , Aa Ja Re Aa Zara , Dil Ki Mehfil Saji Hai Chale Aaiye , Panchhi Re Oh Panchhi , Tauba Yeh Adaayan .
Na Yeh Zameen Thi Na Aasman Tha , Phir Miloge Kabhi , Nazar Na Lag Jaye Kisiki Rahon , Haath Aaya Hai Jabse Tera Haath , Zulf Bikharti Chali Aayee Ho , Laakhon Hai Yahan Dilwale and Dil Ki Aawaz Bhi Sun.