Chess Olympiad Torch in Shimla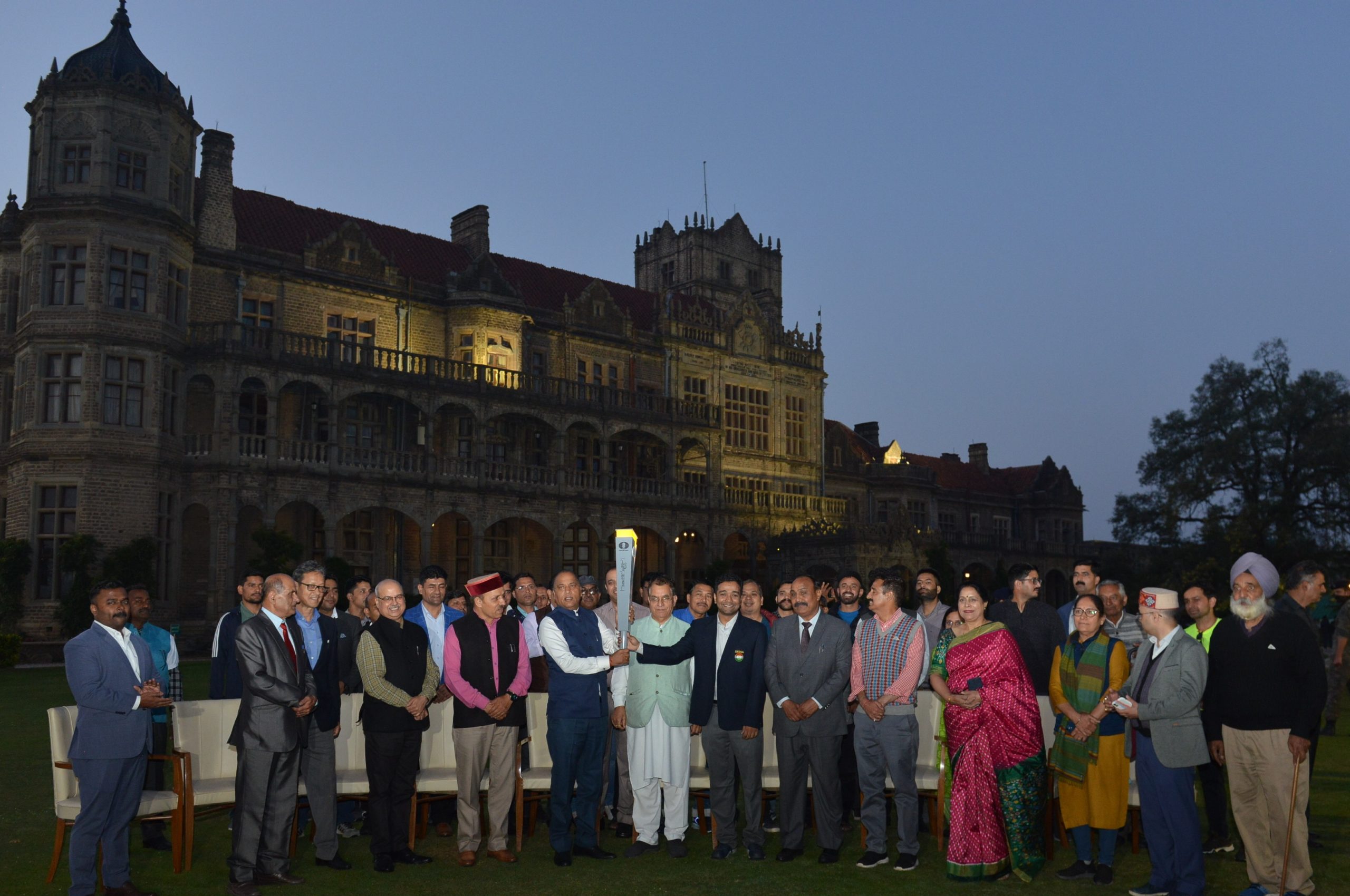 Shimla: Himachal Pradesh Chief Minister Jai Ram Thakur today received the torch relay for the 44th Chess Olympiad from Grand Master Deep Sengupta at Indian Institute of Advance Studies, Shimla.
Prime Minister Narendra Modi inaugurated the torch relay of Chess Olympiad on 19th June, 2022 at Indira Gandhi Stadium in New Delhi. This torch will be taken to 75 cities in a span of 40 days before the final culmination at Mahabalipuram near Chennai.
Jai Ram thanked the Government of India for taking the initiative to start a new tradition of torch relay. He said that this year, India has received the opportunity to host Chess Olympiad. Today, when India is celebrating its 75th year of independence, Amrit Mahotsav, this Chess Olympiad torch will also be going to 75 cities of the country, which is historic in itself.
Referring to the glorious history of India, the Chief Minister said that using the analytical ability, our ancestors had invented games like chess, which was now popular all over the world. Playing chess improves cognitive ability and helps in focusing towards ones goal, he said.
The 44th Chess Olympiad will be held in Chennai from 28 July to 10 August, 2022. The prestigious competition, which has been organised since 1927, is being hosted in India for the first time and in Asia after 30 years. With 189 countries participating, this will be the largest participation in any Chess Olympiad.