BSNL mobile services irk Himachal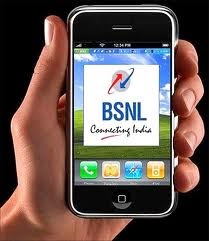 Shimla :BSNL a leader in mobile services in Himachal Pradesh has frustrated customers on a daily basis of late. Services have only gone from bad to worse in the last few weeks , say subscribers .
The network remains down for long periods . And when the network revives , call dropping , signal dipping and voice cracking is rampant .
When BSNL officials are asked they attribute the congestion to shortage of mobile network towers .
The jamming of lines is most seen in popular tourist destinations like Shimla , Manali among other resorts.
For long periods mobile services completely collapsed for hours on certain days during Christmas and New Year's Eve when large number of tourists descended at these places .
But BSNL officials have been planning increasing mobile towers across the state for around two years now, except the towers have not sprung up for some strange reason .
On the other hand BSNL subscribers have steadily gone up so the services have further worsened .
Along with Airtel , BSNL has the largest number of mobile customers in the state .