Booze stored in Hamirpur cop stations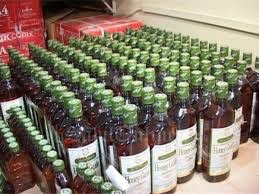 Shimla: Bottles of whiskey have been stacked in some of the police stations in Himachal Pradesh's Hamirpur district.
This is making it difficult for policemen to sit and carry out their duties, local newspaper have reported Saturday.
There are around 600 bottles which have been seized by the police at many places in the district.
It has been a while since these bottles have been lying in police stations. Court proceedings have long been completed.
The state's excise and taxation department is being criticised for not collecting these bottles and converting some police stations into liquor vends.