Modi opens Rohtang Tunnel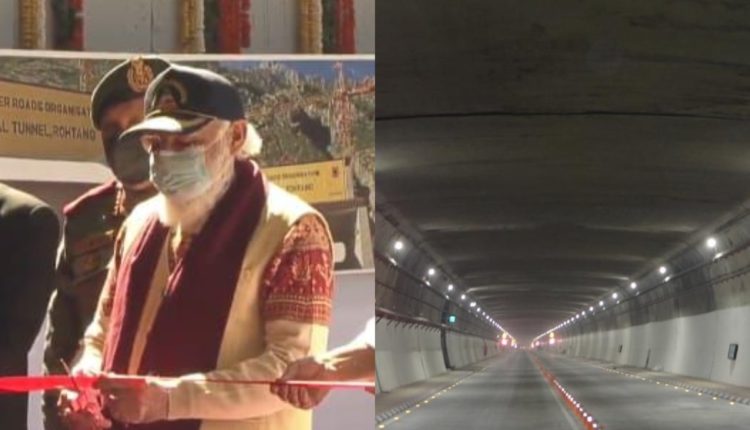 Shimla : Prime Minister Narendra Modi today inaugurated the strategically important all-weather Atal Tunnel, at Rohtang in Himachal Pradesh today by cutting ribbon and unveiling the plaque. athe tunnel reduces the distance from Manali to Leh by 46 km and four hours.
While addressing the gathering at South Portal of the Tunnel the Prime Minister appreciated the hard work done by the Border Roads Organisation.  He said that the Tunnel would open new vistas of development in the landlocked hinterland of Lahaul-Spiti and in Leh and Ladakh as well.
Modi also went around the picture gallery on the 'Making of Atal Tunnel, Rohtang'.
He also visited the exhibition of the Himachal Government related to the Tourism Infrastructure on South Portal towards Manali. He was also briefed on High Altitude Tourism Infrastructure on North Portal. He flagged-off a bus from South Portal in Lahaul Spiti valley to Manali.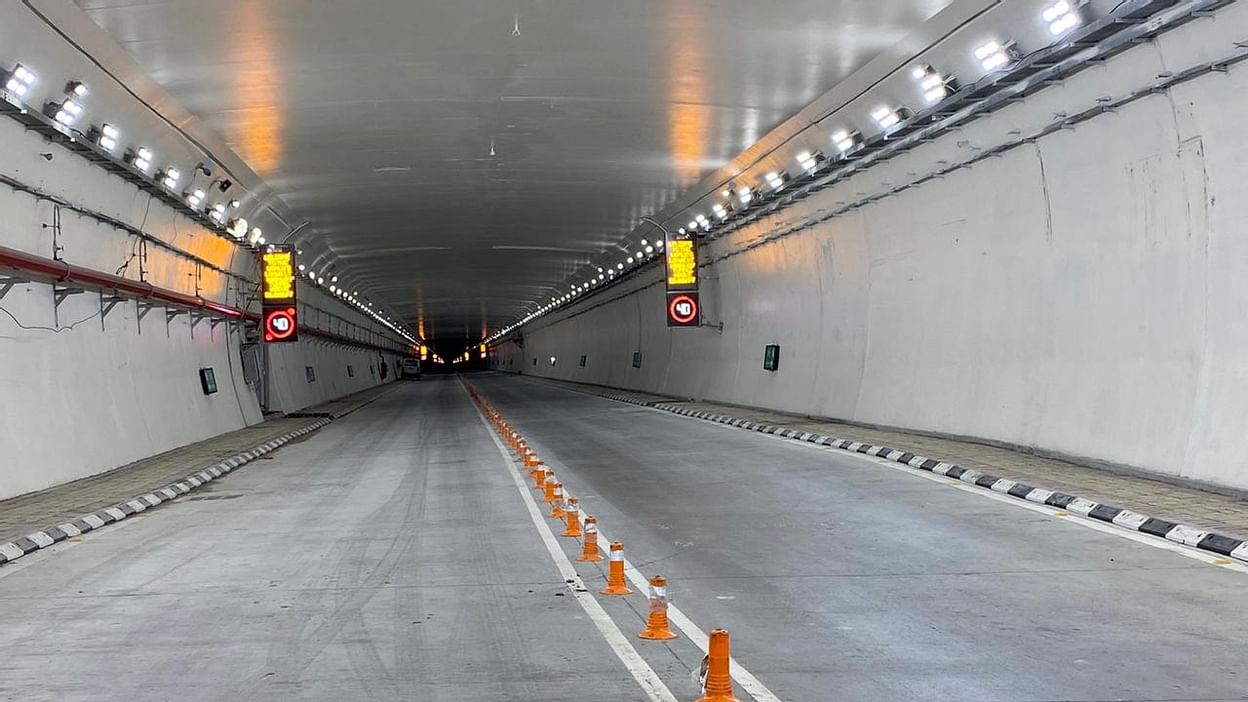 Union Defence Minister Rajnath Singh said that the Tunnel was very important from strategic point of view and would ensure better connectivity to the border areas. He said that Atal tunnel was the first step towards all-year connectivity to Ladakh. He said that the Tunnel provides a strategic advantage to the Armed Forces of the country by providing year long connectivity to border areas.
Director General of Border Roads Organisation, Lt. General Harpal Singh while welcoming the Prime Minister, Union Defence Minister, Chief Minister, Union Minister of State for Finance and Corporate Affairs and other dignitaries present on the occasion, said that Atal Tunnel was world's longest highway tunnel at this height and was unique in many ways.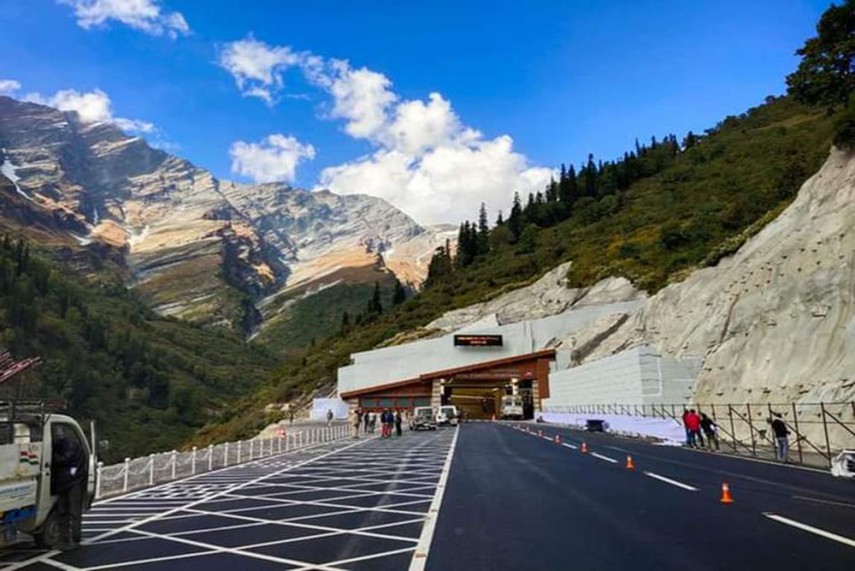 He said that Atal Tunnel has telephone connections at every 150 meter for emergency communication, fire hydrant mechanisms at every 60 meter, auto incident detection system with CCTV cameras at every 250 meter, air quality monitoring at every 1 km, lighting and exit signs at every 25 meters, broadcasting system throughout the tunnel and cameras at every 60 meters.
The tunnel is at an elevation of 3,100 metres (10,171 ft) whereas the Rohtang Pass is at an elevation of 3,978 metres (13,051 ft). The Leh -Manali highway is one of the two routes to Ladakh.The Rohtang Pass receives heavy snowfall and blizzards during winter months and is open for road traffic for only four months in a year. The tunnel will keep the highway open during the winter.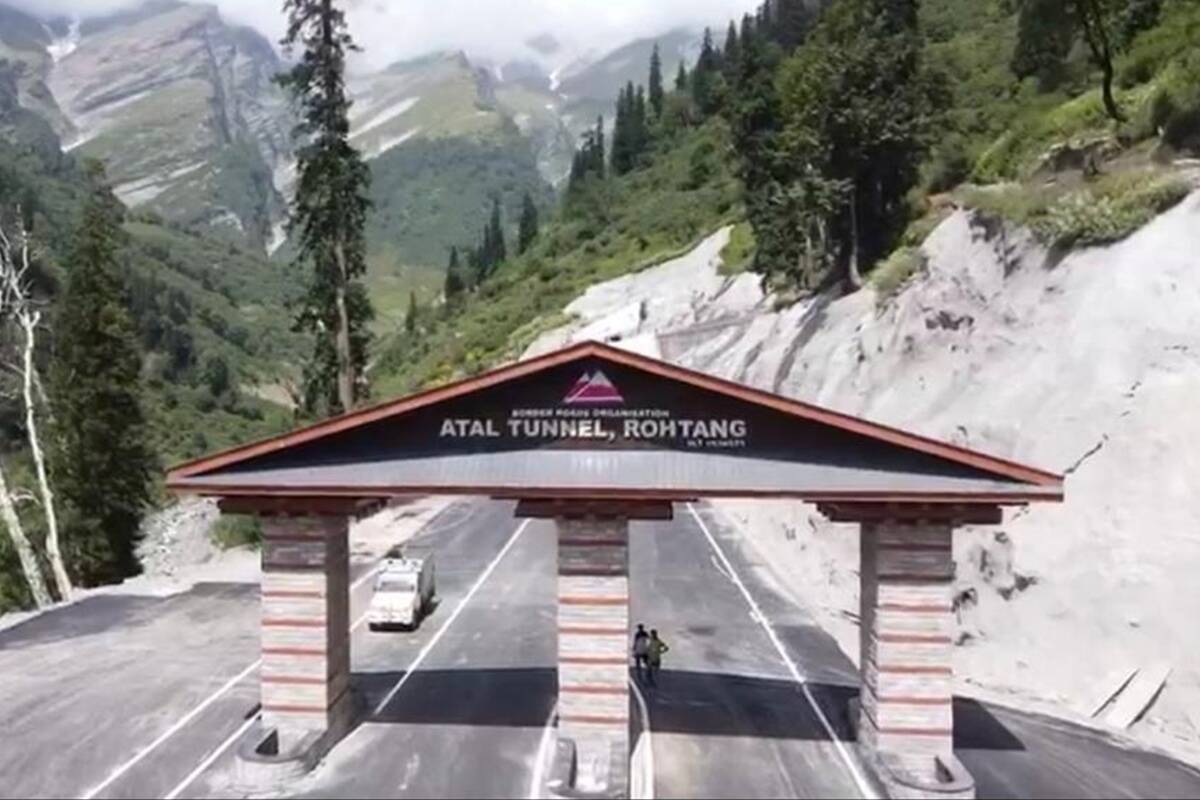 The Atal Tunnel is not exactly under Rohtang pass; it is slightly west of the pass. The south entrance is north of Dhundi on the other side of the Beas River. The northern end of the tunnel meets the existing Leh -Manali highway near Teling village, west of Gramphu, which is the first village after Rohtang Pass on the existing highway. On 25th of December 2019 the tunnel, which was known as Rohtang tunnel till then, was officially renamed as the Atal Tunnel. It cost around Rs 3,200 crore to build the tunnel.