Army retracts but CPM hits out at HPCA on Annandale ground
Shimla : The CPM on Monday stuck to the charge that Himachal government was allowing the land mafia to take over the forest land surrounding the historic annandale ground in Shimla and convert it into a cricket stadium .
This comes on a day when the Indian army chief V.K.Singh retracted that the land mafia with help from the state government was behind the campaign to convert this ground into a Himachal Pradesh Cricket Association(HPCA)
stadium .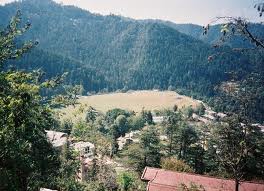 The ground is currently with the army and the state government is demanding it hand over annandale to the state government .
Senior CPM leader Tikender Panwar told reporters here Monday that if the army does hand back the stadium at no cost will his party allow a concrete cricket stadium here .
Instead he said the ground should be open to the public for all sports activities , for celebrating local festivals and functions without altering the green nature of annandale .
He said the BJP government was clearly acting as a facilitator of the BCCI to convert the historic ground into a cricket stadium .
Panwar said there have been several cases in the past where the state government has allowed the real estate mafia to flout land laws in and around Shimla .
"The HPCA has led a signature campaign for a cricket stadium after the CPM had alleged that land mafia had already purchased 25 bighas of land surrounding the annandale ground ," he said .
Panwar said the HPCA is trying to act as custodians of sports loving people even though it has made the Dharamsala cricket stadium its fiefdom as locals are not even allowed to enter the Dharamsala ground .