3 Gorkhas get 20 years for raping American in Manali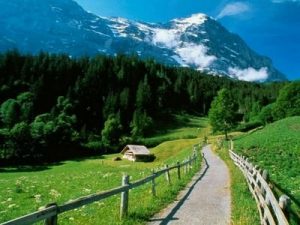 Shimla :Three Nepalese men who raped a US national in June this year have been convicted 20 years rigorous jail by a court here in record time .
It is for the first time a verdict has come in less than six months in Himachal Pradesh and awarded a 20 year jail term in a rape case .
Judge Purender Vaidya also imposed a fine of Rs 10,000 on all the three men who are Nepalese nationals but have been living in the scenic Kullu valley for many years .
The three have also been sentenced to five years in prison and fined Rs 5,000 each for robbing the victim. The sentences will run concurrently.The prosecution examined 17 people in the case .
The 30-year-old American, who has not been identified was given a lift  by three men in a lorry on June 3 while hitch-hiking back to her guest house in the resort of town of Manali . The men were held in two days .